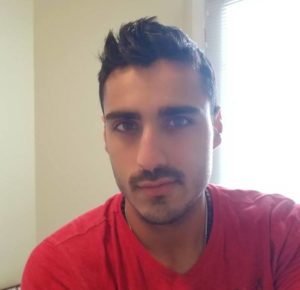 Security Researcher at Sonatype
M.S. in Computer Science, Georgia Tech, Class of 2018
B.S. in Software Engineering, Drexel University, Class of 2016
A Security Researcher, Engineer, and Innovative Problem Solver, Akshay aka Ax holds a passion for perpetual learning. In his spare time, he loves exploiting vulnerabilities, ethically, working out and educating a wide range of audiences.
Akshay's expertise involves web application penetration testing. Through responsible disclosure, he has previously exposed serious bugs and security vulnerabilities affecting national & global organizations like P.F. Chang's, Planet Fitness, Comcast/Arris, Ellucian and the popular restaurant chain, Buca di Beppo.
In early 2018, Akshay helped prevent a massive data breach at Georgia Tech by going public with a serious flaw which was left unpatched for over a year. He hence earned himself a place on Tech's Vulnerability Reporters "hall of fame" page.
To consult Akshay for your next big security project or pen-testing needs, drop him a note here.